This career will show how to transform the expanse living room into a beautiful functional rooms.
Interior design is the art of appreciating the design interior of the building to accomplish aiding pleasing the community to use the space of it. Interior design is people who prepare a plan or manages and research the improvement of the project. Interior design is various art that deals with planning, development, research, and stakeholders of a project and design. It takes training and talent to learn the needs of design and analyzing a range of a career in design. Interior design is invariably expanded to learn some of the tendencies that influence the production, as the master skill you need a step to complete your first project of developing a room with dimensional layout, lighting and finishing selections. You need the knowledge to handle the start residential interior design for others or yourself. These design fields can be specialized in parks, hotels, hostels, shopping malls, and intuitions project. These large firms include industrial designees and graphic designs. Some architectural design has established its own interior design management, to carry out the industrial design of the company.
Interior design is to create a useful and beautiful environment or community.
Some creativity and beauty:
Contemporary
Traditional
Asian
Industrial
French
Component of design:
Colour
Line
Space
Shape
Texture
The component of decor;
You should select a style for your house interior. These will benefit the design basis of kinship and unity of thinking of unified home with unifies them. This can be simply chosen by casual formal traditional instead of the new one, which can clarify its different styles such as; shabby, French country, modern Victorian.
Color:
A color chosen is a fundamental part of interior design while you can have an easy or different style in color design in a room, considering the right color for a large room or small room is a pattern room.
Patterns:
Pattern décor is more advance in interior design. It does not match to compliment or coordinate with each other. And it's done by considering size, scale, and color.
Interior design has many job opportunities if only the person has the zeal to imagine finding a practical side to make it real in life. A graduate who has excelled in designing have an option to demand a great market of choosing a job in a private or public sector, to help the success of professional designers.
Some degree holders can get a job placement at:
Hotels
Resort
Town planning
Architectural firms
Building constructions
Private and public consultancies
Organizer exhibition
Metropolitan development
Job roles of interior designer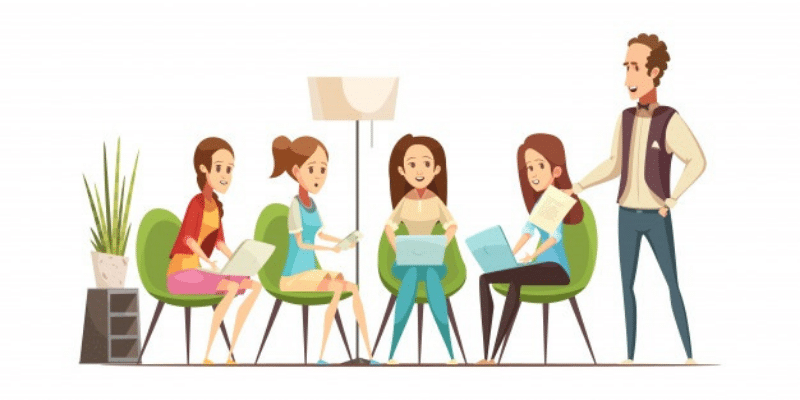 Spatial design:
These designers are responsible for renovating the internal space of the room, these include lighting, color, fittings, furnishings for the platform of work.
Lighting Designers:
These designers focus completely on the change of lights and their impact on the surrounding environment. When it should be used in office space, at home or at commercial outlets are the decisions taken by the lighting designers.
The main purpose of becoming an interior designer is to establish the attract of utility items to a common career purpose that can pursue the course of interior decoration, to have basic skills to succeed in designing.
Let look at some of the interior design courses:
Interior construction.
Communication skills.
Structures.
Drawing.
Craft and interior design.
Technical drawing.
Building design.
Building service
Computer application.
History of crafts.
Lighting design.
Methodology.
Advantages of becoming an interior design
To get a great chance to work in an environment of life and colors in there.
It leads you to the realness of creativity and imagination.
You get connected to many people and interact with them.
Interior designers are very well paid.
Disadvantages of becoming an interior design
He or she can't execute ideas of workforce and resources.
Dealing with payment from clients.
The competition is high in the field of design.
The project takes time before it shapes up.
Job description for interior designers:
Interior designers expect to apply space for a way without agreeing on the advent of the space.
Designing a working Industry:
An interior designer or architecture office is one of the most pleasant places to work. Every day is a new obstacle and there is no dullness or toiling at work. Designing is a team effort and thus it isn't a chambering job. The ether at a design office is charged up and infectious as space itself is so charming and you are all surrounded by creative, smart, and talented people. There is a lot of hard work and perseverance is mostly required, but when you see a certain space coming out amazing, it is all worth it.
Designing Furniture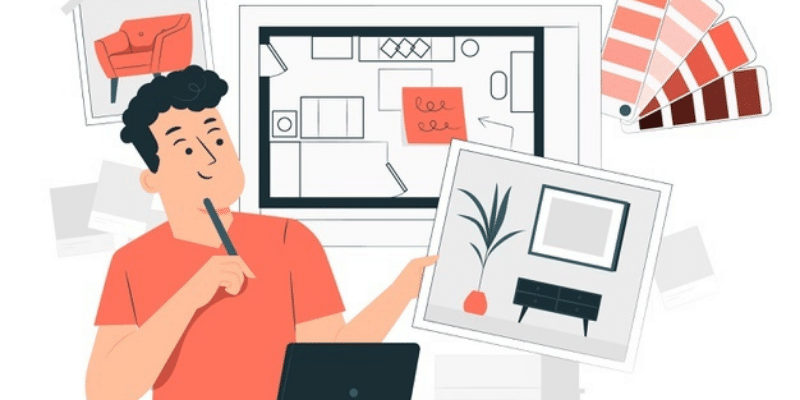 The furniture itself is a wild and comprehensive field! Being an interior designer expect, you will gain more knowledge about the convolutions and fine shades of furniture. You can use that knowledge and skills to become an expert in furniture designer or start your own firm. Being an Interior designer gives more joy and happiness when you see yourself helping to make somebody's house looks beautiful than expected. It is also a very lucrative and attractive business with a lot of opportunities to design and have fun.
Product Designing:
Being a product designer offers you a massive opportunity career and therefore there is a large scope in this field. This career field is highly demanded by firms or industries since they need new products which are innovative and fresher ideas to make sure they reach the interest of their consumers. If you are an Interior designer, you will also have in-depth knowledge and skills about a lot of materials and how to work or design with them. That can make you become a successful product designer, over a vast range of commodities such as rugs, furnishing, lights, gift articles decor, curtains, home, artifacts, clocks, showpieces, etc.
Graphic Designing:
Visual design and presentation are some of the skills that an interior designer acquires when learning the course. The kind of ideas that you put forth to a client have to look engaging and convincing. We also learn a lot of software such as Photoshop, AutoCAD, Corel Draw, In design, V-ray, Ketchup, 3DsMax, etc. Designing your own sheets and using this software gives you more chances to use different tools for your design. Graphic design is an interesting, colorful, fun, and highly profitable career profession. Some also swoop into web designing.
In this blog, I have explained to you the career opportunities you have in your study in BSc. Interior Design will help you in the journey of being an interior designer.