Biotechnology in the form of technology, which uses systems of biology, that are living organisms or part of living organisms to build up or make products of a different kind. Biotechnology, depending on the particular tools and applications used, usually partly cover with other disciplines. In biotechnology, the production of curative proteins and other drugs through genetic engineering is the most outstanding area. For example, the use of yeast, which is a living organism to brew and bake bread. The rapid development of the new prospect of making changes in the organisms' genetic make-up made the development of genetic engineering in the year 1970s. Biotechnology wraps other different fields such as biochemistry, genetics, molecular biology, and many more. There is the emergence of new technologies annually especially in the areas of medicine, agriculture, and industrial biotechnology. In biotechnology, there is the use of biological information with computer technology to use microscopic tools to enter the body of humans to clone and to replace dead cells and tissues.
In biotechnology, there is the conduction of research using bioinformatics in the laboratory to extract, explore, exploit, and produce from any living organism by the means of biochemical engineering to plan great value-added products.
Biotechnology is one of the best science-related courses in colleges and universities. Many institutions in India are offering this course due to the high rate of biotechnologists in the world now. From the food to the pharmaceutical industries, biomass and bioinformatics industries have been few of the major industries that hire or employ biotechnologists. The oldest form of biotechnology is the crushing and brewing of fruits and seeds to make wine and drinks. There are some fruits that are brewed to make wine include grapes, strawberry, mango, orange, and many more.
There are a lot of opportunities for persons who have studied B. Tech Biotechnology in colleges and universities. In many colleges, graduates of B. Tech Biotechnology can upgrade to pursue other medical-related courses. In all the related job opportunities available for graduates of B. Tech Biotechnology, there seven high profiled careers that pay a lot especially, in America, India, and in Europe. Some of those high-profile careers include Biochemist, Biomedical Engineer, Medical Scientist, Biological or Clinical Technician, Microbiologist, Process Development Scientist, Biomanufacturing Specialist, Business Development Manager, Product Strategy Director, or Commercialization Director. These career opportunities mentioned above are explained below with possible salary ranges especially for those who work in the USA.
Microbiologist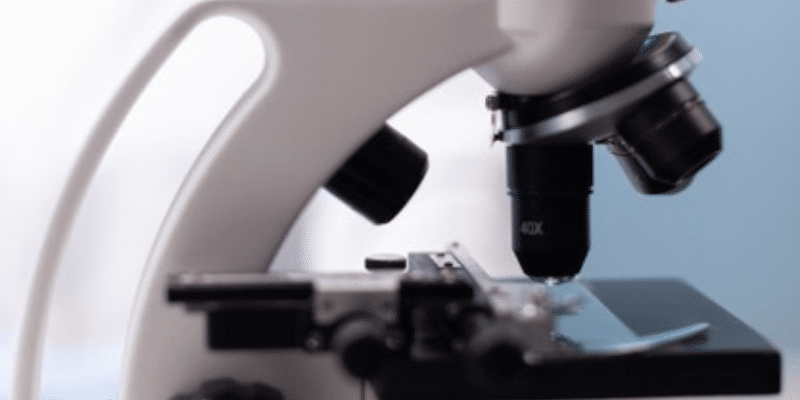 Microbiologists work as scientists who study how microscopic organisms such as algae, fungi, bacteria, and other parasites, their characteristics, life forms and processes, and interactions. Most microbiologists work in biotechnology industry offices both in the private and public sectors, in research facilities, or as academia in institutions.
One of the major works of microbiologists is to help especially in research to increase scientific knowledge and to use that knowledge in question in such a way that will improve outcomes in the medical industry. This is done by conducting and planning projects of experimental research in a laboratory setting.for more: best college of coimbatore
Some microbiologists work in academia and these are those who carry out research in laboratories of academic institutions, designing related curriculum and teaching students of microbiology fields. The average salary of Microbiologists in America is USD 69,960
Medical Scientists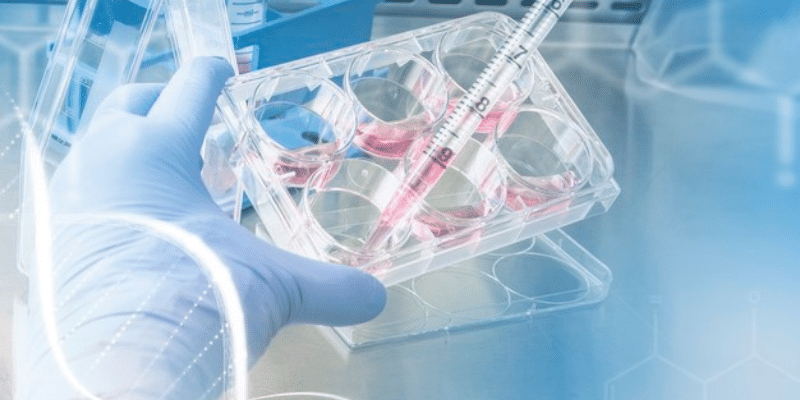 Another high profile career opportunity available for graduates of B. Tech Microbiology is to be a Medical Scientist. These are high profile personnel who are needed in healthcare institutions, academic institutions, and scientific research facilities. One of the basic duties of Medical Scientists includes the design and conduction of studies that research in human diseases and the ways to treat and prevent them from affecting and spreading through and among people. By doing so, they make and test devices that are needed to be used for medical processes. Medical Scientists also investigate the causes and treatments of diseases and toxic effects by preparing and analyzing the gathered medical samples. The average salary of Medical Scientists in America is around USD 82,090.
Biochemists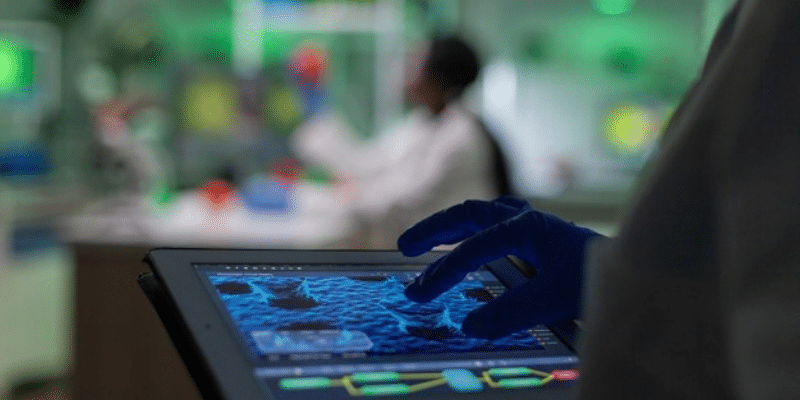 Scientists who are trained to major in Biochemistry are called Biochemists. They study the transformations and processes in living organisms. They study the proteins in living organisms, cell parts, and Deoxyribonucleic acid (DNA). They conduct and plan experiments of research for the development of products, to update and analyze already existing products.
Biochemists also study the isolation, analysis, synthesis, and expression of genes which is an aspect of the immune system. Biochemist researchers simplify difficult biological systems into simplified component parts. The average salary of Biochemists in America is USD 91,190.
Biomedical Engineer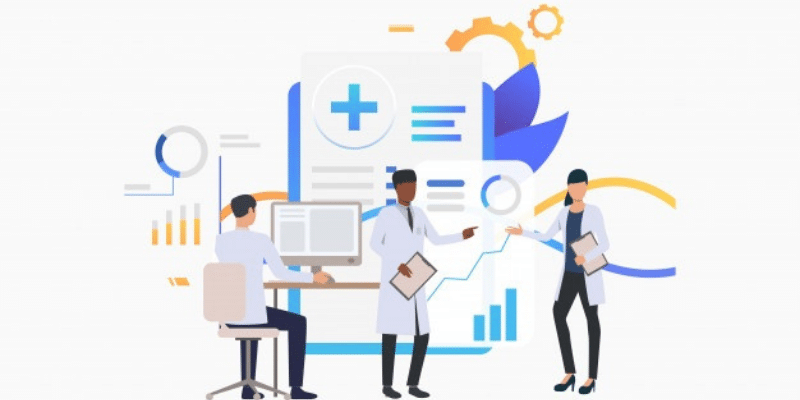 Biomedical Engineers are also known as Bioengineers. Biomedical Engineering is a branch of biotechnology that combines both biology and engineering by applying the engineering principles and materials to medical and healthcare. As life goes on, there is a demand for technology and machinery in every aspect of life to provide society's need for utilization. Biotechnology uses biological knowledge with the principles of engineering to address the needs of society medically in order to help save lives using concepts as surgical robots, kidney dialysis, artificial organs, and many more. Biomedical Engineering has other subdivisions such as cellular, tissue, and genetic engineering, medical imaging, biomedical electronics, biomaterials, orthopedic bioengineering, and other fields. The study of the following relevant fields will help one to become a biomedical engineer. One can study Physics, Electrical or Electronic Engineering, Mechanical Engineering, and Biomedical Science or Engineering in undergraduate to become a biomedical engineer after further studies. The median salary of biomedical engineers in America is around USSD 88,040.
Biological/Clinical Technician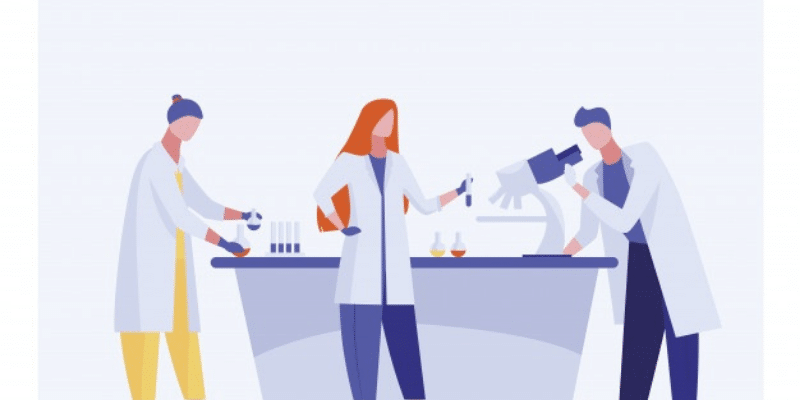 Biological technicians are also called medical laboratory scientists. They gather biological samples to carry out tests and make an analysis of the results of body fluids, bacterial cultures, and tissues by the use of automated equipment, advanced robotics, and specialized computer software. Biological Technicians or clinical technicians are scientists who help biological and medical scientists to carry out laboratory experiments and tests. The median salary of biological technicians in America is around USSD 51,770.
Process Development Scientist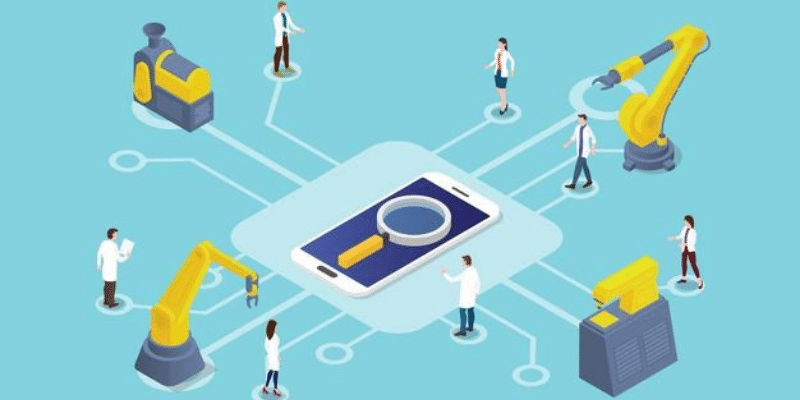 Process development Scientists are scientists who supervise the production processes in the laboratory of an organization to help and find ways in increasing the quality and efficiency of manufacturing products. They control with understanding, the processes used to make a sundry variety of products. They also find methods in scaling production while sticking on to regiment protocols. The average salary of Process development Scientists is around USD 94,739.
Business Development Manager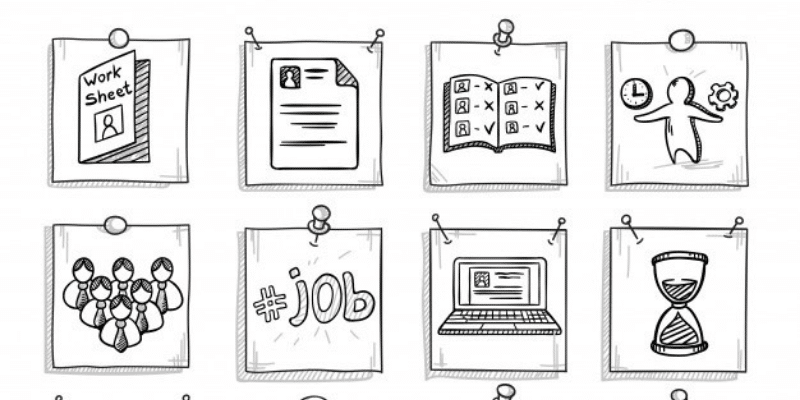 A business development manager provides competitive intelligence and to make provision of the analysis of a detailed market to help biotechnology industries to invest strategies, formulate, and execute growth.